HOME: n$a's LaserDisc page



MUSE-DEDICATED PAGE

This simple page targets to offer the most Muse HiVision-related items you'll see in any shop on the planet, virtual or real. It is usually up to date, even if not updated frequently. Last update: 2011/02/02.


HARDWARE

LD players: please contact me if you are looking for a Muse player. The most common Hi-Vision LD player is the Pioneer HLD-X9. Other models, such as the Sony HIL-C2EX, are substantially cheaper.


Decoders read the Muse-out signal from the Hi-Vision LD player and export it in 1125i theoretical (1080i actual) RGB, RGB+HV or YPbPr (component). AFAIK, all HDTV sets on sale worldwide can display this signal.

Typical decoder is the SONY MSC-4000: used, $850. Shipping is $170 express tracked insured to North America (9kg), $200 if the original box is included (11kg). Previous model MSC-3000 is $750, shipping a bit more expensive due to the side wood panels.

I am offering deep discounts on MUSE decoders bought along with a MUSE LD player and/or a good number of discs.

Sony MSC-4000:



Muse > NTSC converters are also available. Other decoders known to exist, availability spotty:
- Victor/JVC HV-MD2, both decoder and converter, gold color, relatively recent release, $750, in stock; shipping is $150
- Victor/JVC HV-VMD1, similar to above, fewer outputs, front panel in English, audio digital optical out
- Pioneer HM-D101, gold, both pin and BNC plugs, fan cooled, hard to find, MSRP 750kĄ
- Hitachi HD-M10, fan cooled, functionalities unknowm
- Hitachi MD-20 or HD-M20, clone of HM-D101
- NEC HV-MD3100T, gold, large, also includes a BS tuner
- Panasonic TU-AHD100, also includes a BS tuner, black, large number of in/outputs, MSRP 800kĄ
- Panasonic TU-HMD310HD, black, big, professional model ?
- Panasonic TU-MDC100
- Mitsubishi MD-1000
- Mitsubishi MD-CZ11, clone of HV-MD2
- Toshiba TT-MD5

Victor/JVC HV-MD2:



History of Sony Muse decoders:
- Dec 90: MST-1000, tuner, decoder and converter, MSRP 1800kĄ
- Oct 92: MST-2000, tuner, decoder and converter, gold, side wood, MSRP 750kĄ
- Oct 94: MSC-3000, same as 4000, buttons labeled in English, side wood, MSRP 280kĄ
- Mar 96: MSC-4000, decoder only (see above), black, MSRP 198kĄ
No 5000 model was released. Pictures on request.
Recap of MUSE decoders outputs:
- MSC-3000/4000: VIDEO 5 pins (YPbPr, GBR or GBRHV) & 3 pins (YPbPr or GBR) / AUDIO 5 pins (LRCSS) & 5 pins (LRCSS, LRCS or L'R') & 2 coaxial (LR, CS)
- HV-MD2: VIDEO 3 pins (YPbPr) & 3 pins (YPbPr) & 2 S (NTSC) & 2 composite (NTSC) / AUDIO 4 pins (LRCS or L'R') & 2 pins (L'R')
- HV-VMD1: VIDEO 3 pins (YPbPr) & 2 S (NTSC) & 2 composite (NTSC) / AUDIO 2 pins (L'R') & 2 pins (L'R') & 2 optical (L'R', CS)
- HM-D101/MD-20: VIDEO 5 pins (YPbPr, GBR or GBRHV) & 5 BNC (YPbPr, GBR or GBRHV) / AUDIO 5 pins (LRCSS or L'R') & 4 pins (LRCS) & 2 coaxial (LR or L'R', CS) & 2 optical (LR or L'R', CS)
L'R' denotes a 2-channels mix down-converted from MUSE's LRCS.
Note the drawbacks:
- MSC-3000/4000: no digital audio 2-channels mix (only available in analog)
- HV-MD2: no GBR, no double rear audio outputs
- HV-VMD1: no GBR, no full analog audio out (only a down mix)
- HM-D101: slightly noisy fan, otherwise the best ! but rare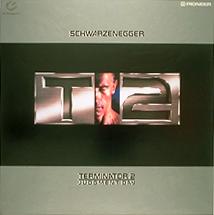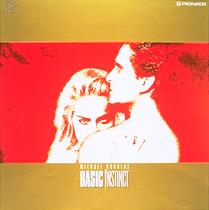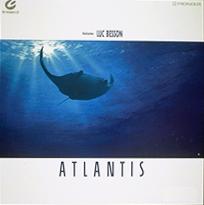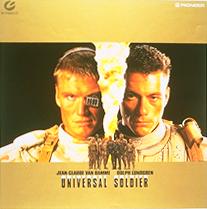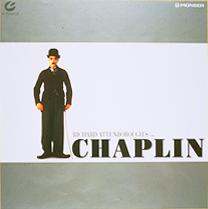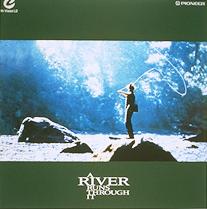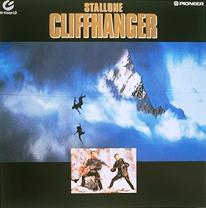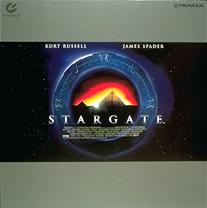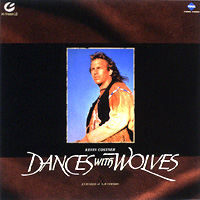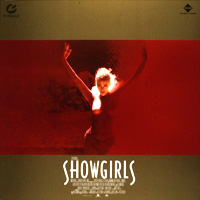 MUSE LD SOFTWARE

I HAVE MOST TITLES IN STOCK NOW ! Full list of existing titles below. Please e-mail your requests. Discs and packages with wear benefit from substantial discounts, so if you are after such bargains, pls let me know. Similarly, if you only buy mint-as-new copies and can pay the premium they command, let me know from the start, so i can answer efficiently your needs.
Special offer of 8 titles with damaged jackets/labels:
Tristan und Isolde (Deutsche Oper Berlin) + Penguins + Guyana - the lost world + Sakura - West Japan + Sea of Okhotsk + Ferrari of the art + Maeda - Hills of the seasons + Imperial wedding ceremony > get all 8 together at a low price, each of the 8 is relatively rare and delivers excellent picture quality (except Sakura)
Special Sony/ Columbia bundle offer:
Close Encounters + Bugsy + A League of their Own + Bram Stoker's Dracula + A Few Good Men > get all 5 new/sealed for the price of 4 (pictured below)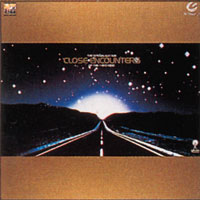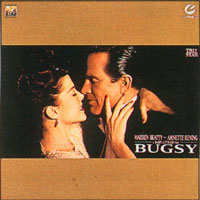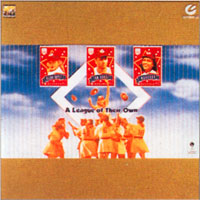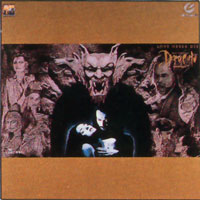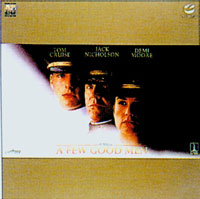 Some MUSE LD REVIEWS can be read here (these are not mine).

Fish discs: go to the Sakana Hakkei page (image intensive). I can provide these also.

W-VHS SOFTWARE

Monument Valley
New York
To my knowledge, that is the only 2 that were commercially released. Four demo titles also exist.
They will play in W-VHS decks, such as the Victor/JVC HR-W1 and HR-W5 (equivalent to the SR-W5U).
I can provide HR-W5 decks, see my dedicated page here.



Broadband and Baseband Hi-Vision

Sony put out on the professional market, discs called "broadband" that are Hi-Vision but not MUSE encoded. They look like LDs; 15 minutes of video fit on one side. They can only be played on the Sony HDL-2000 deck. Sanyo did the same, called the system "baseband", put out a deck (Sony OEM: HVL-BM2000) and, unfortunately, Sanyo and Sony systems are not compatible. Also exists, a recorder to burn such discs, the Sony HDL-5800.
Because these discs are not MUSE encoded, they do not need a MUSE decoder: the signal goes straight (in component form) from player to display. MUSE discs cannot play in these "pure" HiVision decks, and of course the "pure" HiVision discs cannot play in a consumer MUSE deck.



Subscribe and receive an e-mail whenever the list of available titles changes ! Please feel free to e-mail me for more info or requests. Each and every e-mail will be answered precisely and in a timely manner.
All e-mail enquiries welcome,
Thank you,
Nicolas



* Muse LD list, with code, name and running time

MOVIES
Sony
HVMC-10003 Close encounters (SE) 132
HVMC-12058 Lawrence of Arabia 226
HVMC-12819 Silence of the lambs 117
HVMC-13645 Bugsy 138
HVMC-14589 A league of their own 127
HVMC-14590 Bram Stoker's Dracula 128
HVMC-14593 A few good men 137
HVMC-18647 Wolf 125
HVMC-19668 In the line of fire 128
HVMC-19799 Sleepless in Seattle 104
HVMC-21588 Legends of the fall 132
Panasonic
PA-HD71692 Top Gun 110
PA-HD76505 Breakfast at Tiffany's 114
PA-HD77012 E.T. 115
PA-HD80196 Back to the future 116
PA-HD80350 Out of Africa 161
PA-HD80873 Twins 107
PA-HD80914 Back to the future II 107
PA-HD80976 Back to the future III 118
PA-HD81078 Backdraft 137
PA-HD81279 Death becomes her 103
PA-HD81287 Far and away 140
PA-HD82061 Jurassic Park 126
Pioneer
PILH-1001 Terminator 2 137
PILH-1002 Basic Instinct 128
PILH-1003 Atlantis 79
PILH-1004 Universal soldier 104
PILH-1005 Chaplin 145
PILH-1006 A river runs through it 124
PILH-1007 Cliffhanger 113
PILH-1008 Stargate 121
PILH-1009 Jumanji 103
PILH-7001 Dances with wolves 236
PILH-7003 Showgirls 131

SCENERY
Sony
00MW-0001 Okinawa underwater 22
00MW-0002 Tamura Shigeru animation: Ursa Blue Minor 23
00MW-0003 Imperial wedding ceremony 58
00MW-0004 Paris 28
00MW-0005 Maeda - Hills of the seasons 57
00MW-0006 Coral/Dolphin story 20
00MW-0007 Emile Galle 29
00MW-0008 Alaska - last frontier 21
00MW-0009 Sony Test disk 23
00MW-0010 Tahiti 22
00MW-0011 Maeda - Yoshino spring & fall 29
00MW-0012 Sea of Okhotsk 30
00MW-0013 Sea forest 25
00MW-0014 Song of Africa 25
00MW-0015 Penguins 25
00MW-0016 Guyana - the lost world 26
Denon
COLE-50001 Greece 33
COLE-50002 Sakura - East Japan 35
COLE-50003 Sakura - West Japan 35
COLE-50004 Ferrari of the art 25
COLE-50005 Hawaii 35
Pioneer
PILH-2001 It's real - Suzuka GP F1 1991-92 78
HE-200 Ordinary Europe 28
HE-202 Gaia's daughter 24
JVC
VALY-001 Monument Valley 20
VALY-002 New York 20

MUSEUMS
ICHL-0001 Musee du Louvre 1 57
ICHL-0002 Musee du Louvre 2 57
ICHL-0003 Kunsthistorishes Museum Wien 1 53
ICHL-0004 Kunsthistorishes Museum Wien 2 52
ICHL-0005 Galleria degli Uffizi 1 57
ICHL-0006 Galleria degli Uffizi 2 53
ICHL-0007 Hermitage museum 1 53
ICHL-0008 Hermitage museum 2 51
ICHL-0009 Cairo museum 57
ICHL-0010 London National gallery 58
ICHL-0011 Galleria dell' Accademia, Venezia 51
ICHL-0012 Alte/Neue Pinakothek, Munich 58
ICHL-0013 Dresden 52
ICHL-0014 Museo del Prado 1 58
ICHL-0015 Museo del Prado 2 57
ICHL-0016 Rijksmuseum, Amsterdam 57
ALD-3903 Hi-Vision Art Library: Sekiguchi (JVAM-3001) 30
PA-HD0001 Auguste Renoir 30
TMLM-0001 Prado Museum 59

MUSIC
VALJ-3901/2 Keith Jarrett Trio live '93 130
ALD-3904 DeJohnette, Hancock, Holland, Metheny 99
PILH-3001 Tristan und Isolde (Deutsche Oper Berlin) 236
SRLM-1067 The loves of Emma Bardac 60
SRLM-1068 Pictures at an Exhibition (Solti - Chicago) 59

DEMO
HE-100 Pioneer demo disc: Ordinary Europe + movie clips CAV+CLV 62
HE-101 Pioneer demo disc: Ordinary Europe CAV 28
HE-104 Pioneer demo disc: Gaia's Daughter CAV 24
HMV-3001 Sony demonstration disc #1 19
HMV-3002 Sony demonstration disc #2 19
HMV-3029 Now's the time (Sony demo #3) 23
(many more demo discs exist, but availability extremely tight)



Buy with confidence, i am an eBay certified PowerSeller with 100% Positive Feedback.